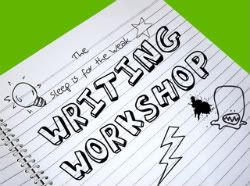 One of
Sleep is for the Weak's writing prompts
is 'What were you doing this time last year' and it was suggested that you could put up a post from a year ago. I liked that idea but it turns out that last February, I wasn't up to much at all.
So I went back further, to 2008, and it turns out that February two years ago was when I was having a major wobble about being pregnant again. And given that I was 7 months pregnant at the time, it was rather alarming.
Here
is the post I wrote then.
I read it now and it seems so amazing to me that I felt like that. I can't believe I ever thought that having my second child would be a betrayal to my first. Watching both my children together, being with them, whether it is both of them together or just one at a time, is what I love. When Theo runs in to show Freyja something, calling her name or when Freyja asks to climb into Theo's cot and 'read' books to him in the morning and tells me that she loves her brother, my heart melts.
At the time when I had my wobble, my best friend's mum emailed me after reading my post. Among other things she told me to 'remember to look forward to all the good times you have to come when you watch your two children playing (and more than likely falling out) together'. It seems like nothing, doesn't it? Watching your children play together. But it is proving to be one of the best feelings in the world. And all the more for knowing that when they do fall out, they come together again, as only siblings can.
But two years ago I didn't know any of that. All I knew was that things were going to change irretrievably and I didn't like the idea of it one bit.
What did I think was going to happen to my relationship with Freyja? I don't know, but whatever it was seemed horrible at the time. I was scared something fundamental would change between us and I wouldn't be able to get back to where we were.
Well things did change. And actually I can no longer really remember what life was like with just one child. And I do think my relationship with Freyja is different - something that would have completely horrified me before Theo's arrival.
But it has changed for the better. My relationship with my children feels more complex, more multi-dimensional, often more exasperating and maddening but also more honest and real. It's true that Freyja is off her pedestal. But now both my children stand together.
How could I have thought it might not be that way?